"The medical devices sector is an essential and integral constituent of India's healthcare sector. The sector's contribution became even more prominent as India supported the domestic and global battle against COVID-19 pandemic through large scale production of medical devices & diagnostic kits." This was stated by Dr Mansukh Mandaviya, Union Minister of Health and Family Welfare, during his interaction with representatives of Japanese Medical Devices Companies, in Tokyo.
Dr Mandaviya noted that "the medical devices sector has the potential to grow from its current size of US$ 11 bn to 4 times by 2030". He further stated that "backed by growing healthcare needs and govt's commitment to facilitate growth, Indian medical devices industry has the power to emerge as the global leader in manufacturing and innovation in the next 25 years and we are committed to its growth and progress to become self-reliant and contribute towards the goal of universal health care in line with India's G20 Presidency mantra of 'One Earth, One Family, One Future'".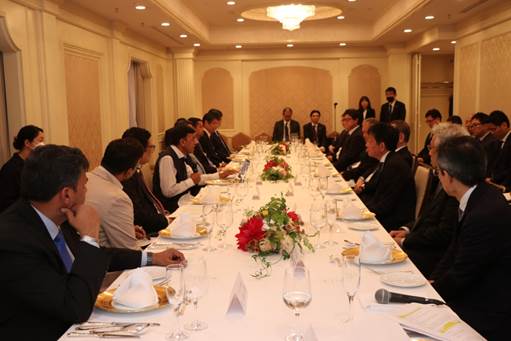 The Union Minister highlighted that "to invite investors from across the world, India is allowing 100% FDI under the automatic route for both Greenfield & Brownfield setups. To boost domestic manufacturing, govt launched the Production Linked Incentive Schemes for medical devices with financial incentives worth $400 million. To support our investor community, govt has also approved the establishment of 4 Medical Devices Parks in the states. These Parks will significantly reduce manufacturing cost, optimize resources, build on economies of scale, and provide easy access to standard testing and infrastructure facilities".
Dr Mandaviya informed that in order to facilitate orderly growth of the medical devices sector and to meet the public health objectives of access, affordability, quality and innovation, India recently approved its first National Medical Devices Policy. "We have identified six strategies to tap the potential of the sector and to strengthen the industry into a competitive, self-reliant, resilient and innovative industry that caters to the healthcare needs of India and the World. In addition to the Medical Devices Policy, we are also proposing a National Policy on R&D and Innovation in the Pharma- MedTech Sector in India to enable strong collaborations and translational research", he stated.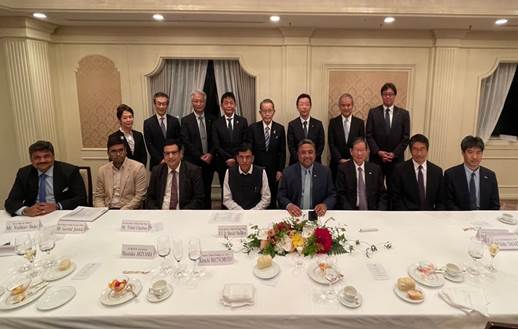 The Union Health Minister concluded his address by emphasizing that "with rapid strides in innovation, India is now on a momentous journey to take on the global arena in the sphere of medical devices and technologies" and invited Japanese Medical Devices companies to take advantage of these opportunities to "Make in India",  "Innovate in India", and "Discover in India".
Shri Vishal Chauhan, Joint Secretary, Health Ministry; and other officials of the Union government were present in the meeting.