Union Minister of State (Independent Charge) for Science and Technology, MoS PMO, Department of Atomic Energy and Department of Space and MoS Personnel, Public Grievances and Pensions, Dr Jitendra Singh has said that "StartUps Intellectual Property Rights Protection" is aimed at promoting innovation and entrepreneurship.
In his inaugural address at the 'National Intellectual Property Festival', organised by the CSIR at the National Physical Laboratory in New Delhi, Dr Jitendra Singh said, the filing of Intellectual Property Rights (IPR) including Patents and Trademark by StartUps, along with Industry linkages will encourage innovation and motivate enterprise in India. Under the leadership of Prime Minister Shri Narendra Modi, after the Government came up with the IPR Act in 2016, the Trademark Registration process has come down to one month, which was more than one year earlier, he said.
"Soon after this, 'StartUps Intellectual Property Rights Protection' scheme was brought in, which envisages 80% rebate in patent filing and 40%-50% rebate vis-à-vis the Industry and the companies," the Minister said.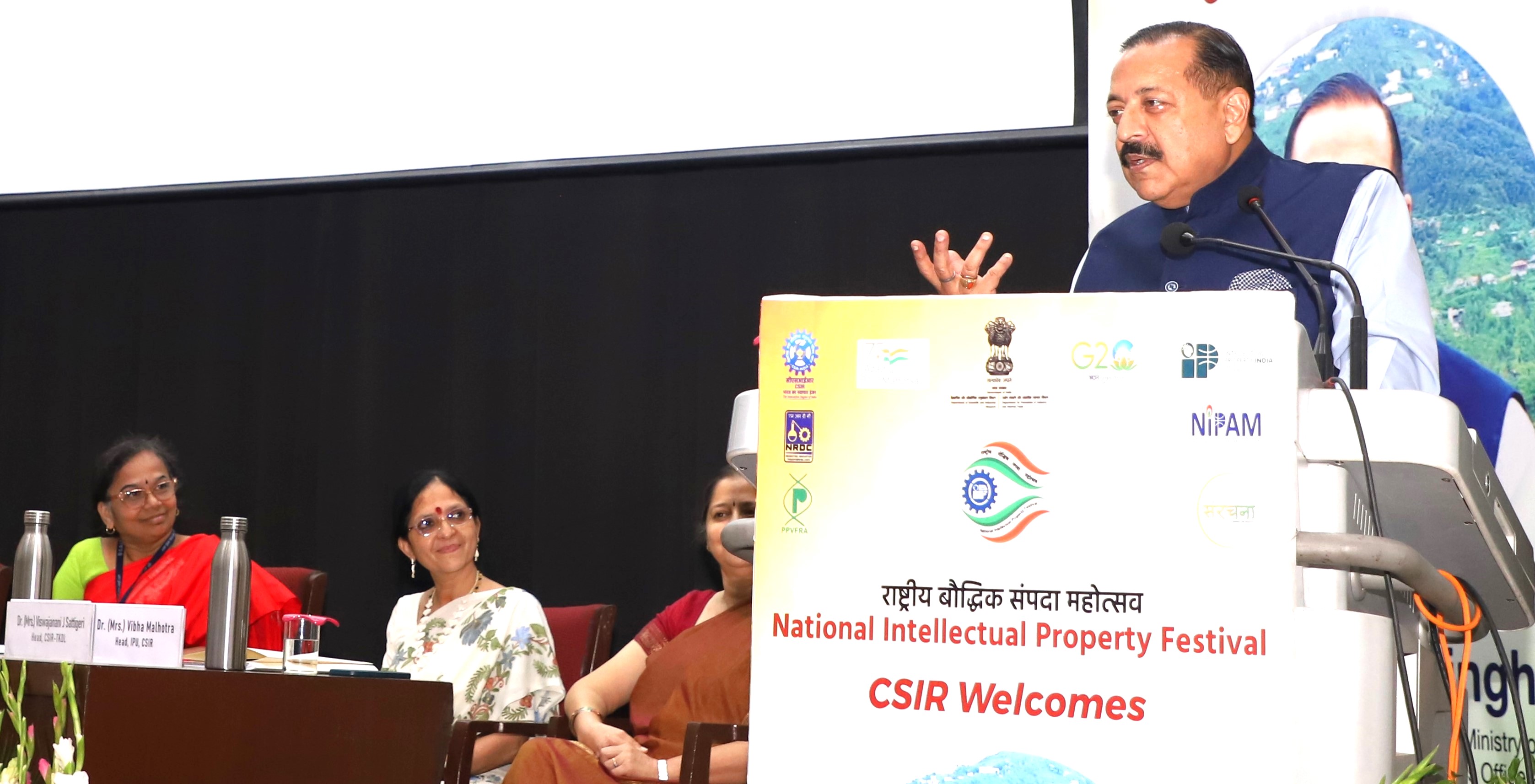 Dr Jitendra Singh said, Prime Minister  Shri Narendra Modi has launched several schemes which supplement each other to reinforce the StartUp ecosystem and their Capacity Building. "You can couple the StartUps, eg. you have the Mudra scheme, which offers you a loan of 10-20 lakhs without any gratuity, mortgage, almost interest free," he said.
Pertinent to mention that with the vision to protect IPRs for StartUps, the Government has launched a scheme, Startups Intellectual Property Protection (SIPP) for encouraging innovation and creativity of Startups. The startups are given an 80% rebate on Patent filing fees and a facility for expedited examination of patent applications. Under the new Trademark Rules, Startups have been given a 50% rebate in filing fees vis-à-vis other companies.
Even for promotion of registration of Industrial Designs by StartUps as per the new design amendment rules 2021, the Government has reduced filing and prosecution fees for small entities.

The Minister said, there is a huge round of encouragement and promotion both for StartUps in the terms of being innovative and entrepreneurs.
"In the last nine years, PM Modi has given esteem to science and scientists and also raised it as a subject of international deliberations. Even during his just concluded US visit, the predominant subject in the Joint Statement is science related issues, – from semiconductors to space to International Space Station, Artemis Accords," said Dr Jitendra Singh.
"In Global Innovation Index we have jumped 31 places, – from 81 to 40; in Startup ecosystem we started very late, in 2016 when PM Modi gave a call from the Red Fort in his Independence Day address, but in just a couple of years we have gone to the No.3 ranking in the Startup ecosystem in the world," he said.
Dr Jitendra Singh called for combining the digital repository of traditional knowledge and heritage with the modern scientific innovation and by institutionalising this mechanism, we can gain cutting edge in sectors such as Khadi, Aroma Mission and Lavender cultivation.
"I am convinced this is one of the best times happening, optimum times happening, and if we are into this StartUp IPR protection, we have the advantage of supplementing our StartUp ventures with our traditional knowledge, which is not happening as frequently as it could happen here. And if we do that, we would actually have an edge over other countries," he said.
The  Minister said that in the nine years of the Government led by PM Modi, because he has been carrying that kind of vision, today we are at an equal pace and at an equal level with the developed nations.
"Today, we are equal partners with other nations in technology application. In Quantum Computing, for example, we are in the same league as the developed world," he said.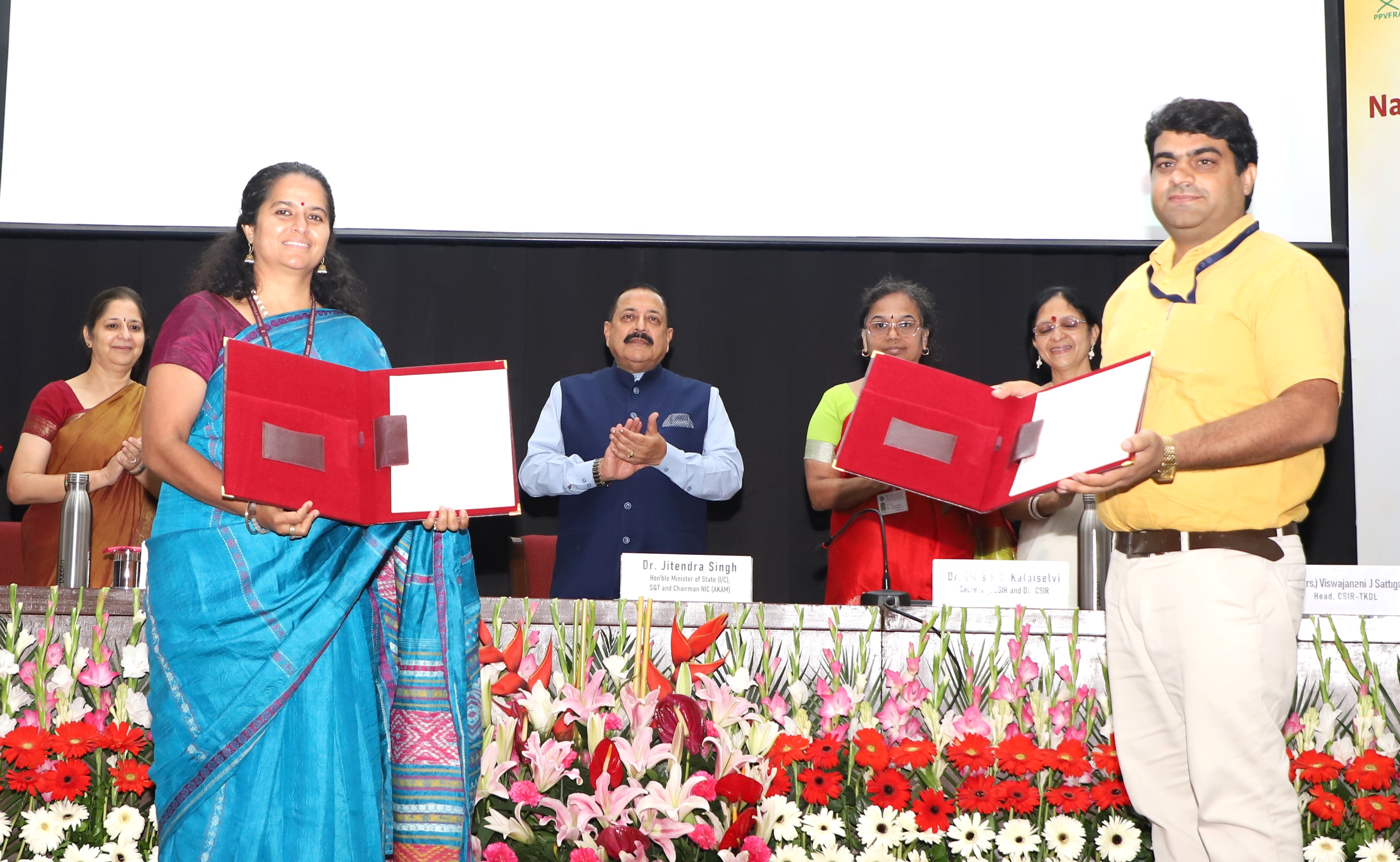 Speaking on the occasion, Secretary, DSIR and DG, CSIR, Dr. (Smt.) N Kalaiselvi said the National Intellectual Property Festival is being celebrated this month, – from 1st to 31st July 2023.
Secretary, DPIIT, Shri Rajesh Kumar Singh and senior scientists and officials of CSIR and DST were present on the occasion.