In an important decision taken in a high-level review meeting chaired by the Union Agriculture and Farmers Welfare Minister, Shri Narendra Singh Tomar in New Delhi today regarding the Pradhan Mantri Fasal Bima Yojana, it was decided to make full payment of the pending claims of Kharif 2021 to the farmers of Barmer. At the initiative of the Government of India, the Agriculture Insurance Company last week said it had settled partial claims amounting to Rs 311 crore. Following the review meeting held today, the insurance company will pay additional claim amount of Rs 229 crore to the farmers. Claim payment of a total of Rs 540 crore to the eligible farmers of Barmer will be expedited. Union Minister of State for Agriculture and Farmers Welfare, Shri Kailash Choudhary, senior officials of the Ministries of Finance and Agriculture, Chairman and Managing Director of Agriculture Insurance Company and Agriculture Commissioner of Rajasthan were present in the meeting.
Addressing the review meeting, the Union Agriculture and Farmers Welfare Minister, Shri Narendra Singh Tomar said that the Pradhan Mantri Fasal Bima Yojana has provided better financial security cover to crores of farmers in case of crop loss. By taking decisions in the interest of the farmers, the Government of India is trying to make it easier for the farmers so that they do not face any problem while taking crop insurance. Under the Crop Insurance Scheme, the Central Government will soon initiate prompt steps to give proper benefits to the farmers on the issue of small claims after discussing with the State Governments and insurance companies.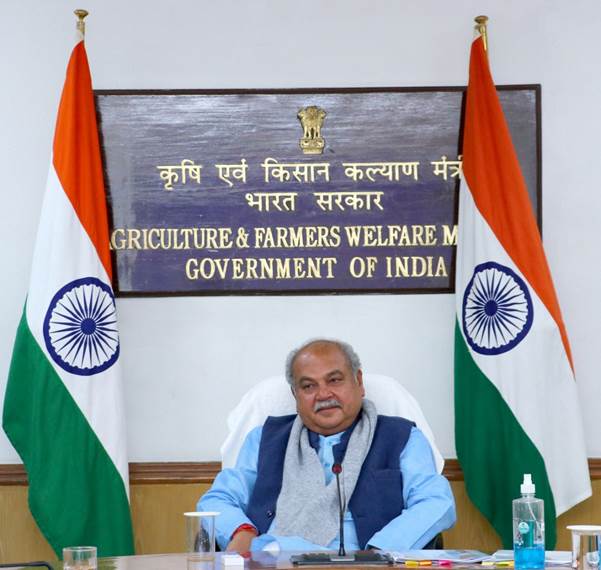 During the meeting there was comprehensive discussion on the ease of crop insurance scheme and the proposed solutions for small claims, in which it was also decided to make consolidated payment for all eligible applications while paying claims to farmers in future.