Union Minister for Tribal Affairs Shri Arjun Munda today said that the Government has taken several important critical steps to improve railway safety. Shri Arjun Munda said that Indian Railways is the lifeline of the country and plays an important in  Indian economy as well as provides an easy means of transportation for the people throughout the country. He was briefing media  on the measures taken by the Government in the past 9 years  to step up  Railway Safety,   in New Delhi today. He also said that Government's priority is to ensure safety of railways and those travelling by it and for this all the necessary initiatives have been  taken in last 9 years and these have yielded good results .
Shri Arjun Munda said that Government has taken many important steps in terms of expansion projects, new projects in North East, Central India and other projects connecting different parts of  India to meet the growing  requirements of the people and the economy.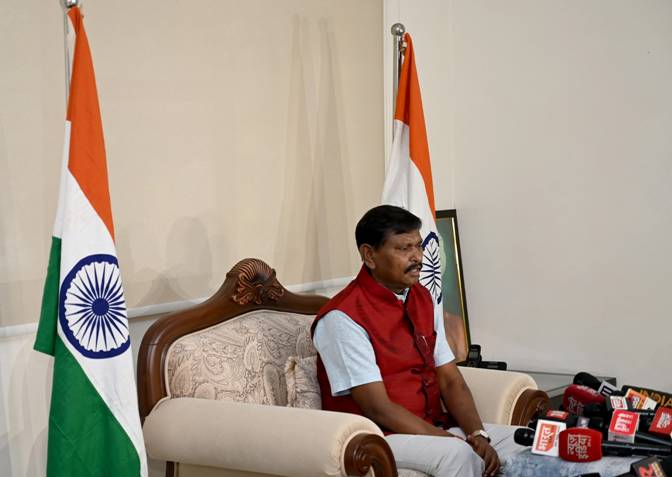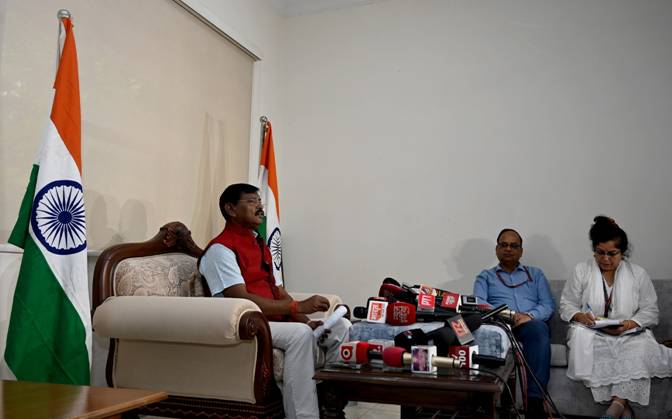 Briefing the media about the number of train accidents, he said there is a steep decline in the number of consequential train accidents from 473 in 2000-01 to 48 in 2022-23.
He also  informed that the average number of consequential train accidents during the period, 2004-14 was 171 per annum, while the average number of consequential train accidents during the period, 2014-23 declined to 71 per annum. He said railways has constituted an important fund for enhancing Railway Security by the name of Rashtriya Rail Sanraksha Kosh (RRSK) which has been introduced in 2017-18 for replacement/renewal/upgradation of critical safety assets, with a corpus of 1 lakh crore for five years. From 2017-18 till 2021-22, a Gross expenditure of Rs. 1.08 lakh crore was incurred on RRSK works.
He also said that Electrical/Electronic Interlocking Systems with centralized operation of points and signals have been provided at 6427 stations up to 31.05.2023 to eliminate accidents due to human failure.
He further informed that Interlocking of Level Crossing (LC) Gates has been provided at 11093 level Crossing Gates up to 31.05.2023 for enhancing safety at LC gates.
Shri Arjun Munda said that Complete Track Circuiting of stations to enhance safety for verification of track occupancy by electrical means has been provided at 6377 stations up to 31.05.2023.
Briefing the media, he also said that, locomotives are equipped with Vigilance Control Devices (VCD) to ensure alertness of Loco Pilots. Loco pilots are able to get timely alerts and ensure safety of the passengers.
Shri Arjun Munda said that Retro-reflective sigma boards are provided on the mast which is located two OHE masts prior to the signals in electrified territories to warn the crew about the signal ahead when visibility is low due to foggy weather. He said all these measures have given good results.
He said that the current government has taken safety and security measures for the common people and  railways contribution to economy has been ensured through all these measures including food  and energy security in the country.
Click here for details on measures for Railway Safety
Executive Director, Rail safety, Shri Ashok Nakra gave a detailed presentation on the subject to the media.